Black Earth (1996)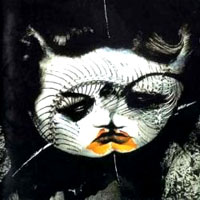 1. Bury Me An Angel
2. Dark Insanity
3. Eureka
4. Idolatress
5. Cosmic Retribution
6. Demoniality
7. Transmigration Macabre
8. Time Capsule
9. Fields Of Desolation
10. Losing Faith (Japanese bonus)
11. The Ides Of March (Japanese bonus)

Line-up :

Michael Amott : guitares
Christopher Amott : guitares
Johan Liiva : chant
Daniel Erlandsson : batterie

Produit par : Fredrik Nordstrom



Black Earth est le point de départ de ce qui deviendra au fil des ans une véritable référence en matière de death mélodique. La plupart des compositions avaient été écrites par Mickael Amott pour le groupe Carcass. L'album se situe dans la continuité des styles thrash/death avec lesquels a grandi Mickael Amott.

Dans la lignée d'une certaine tradition scandinave, Arch Enemy accouche de mélodies grandioses et de riffs assassins. Bury Me an Angel, au son énorme, est rapide, puissant et technique.